Create Your Own DVD 4-Pack Bundle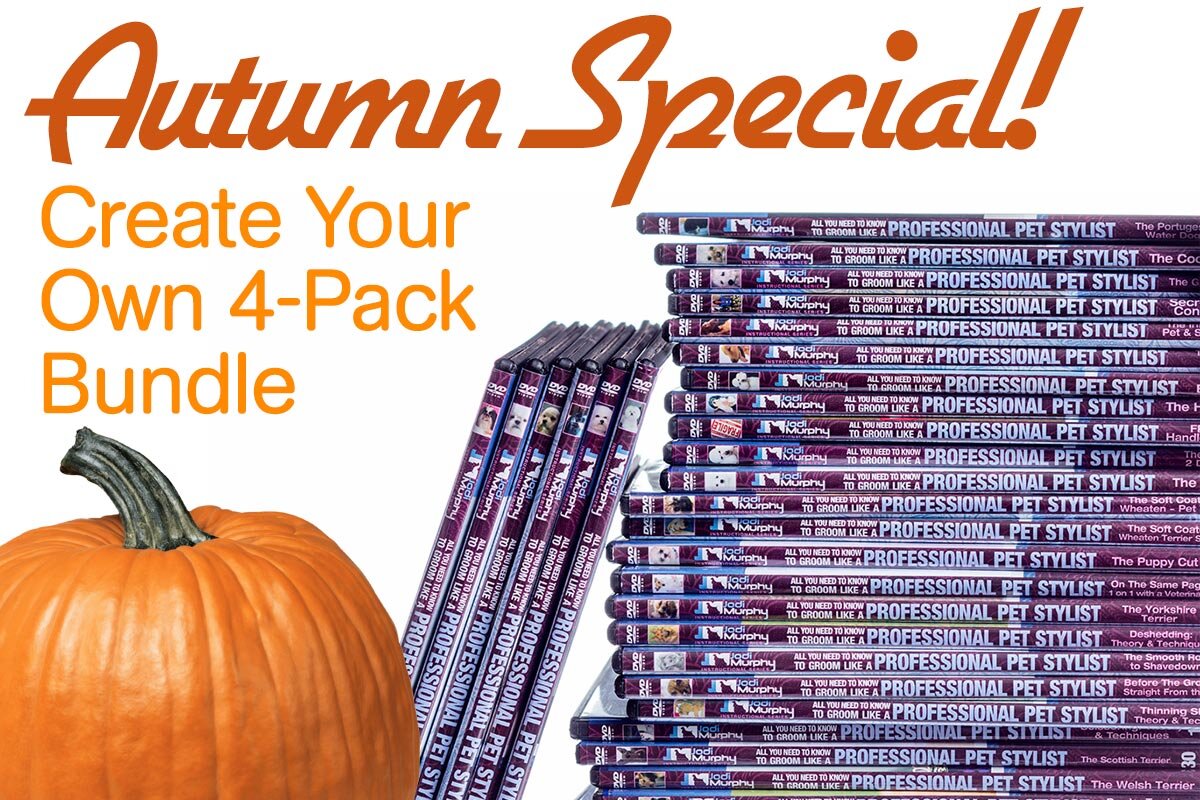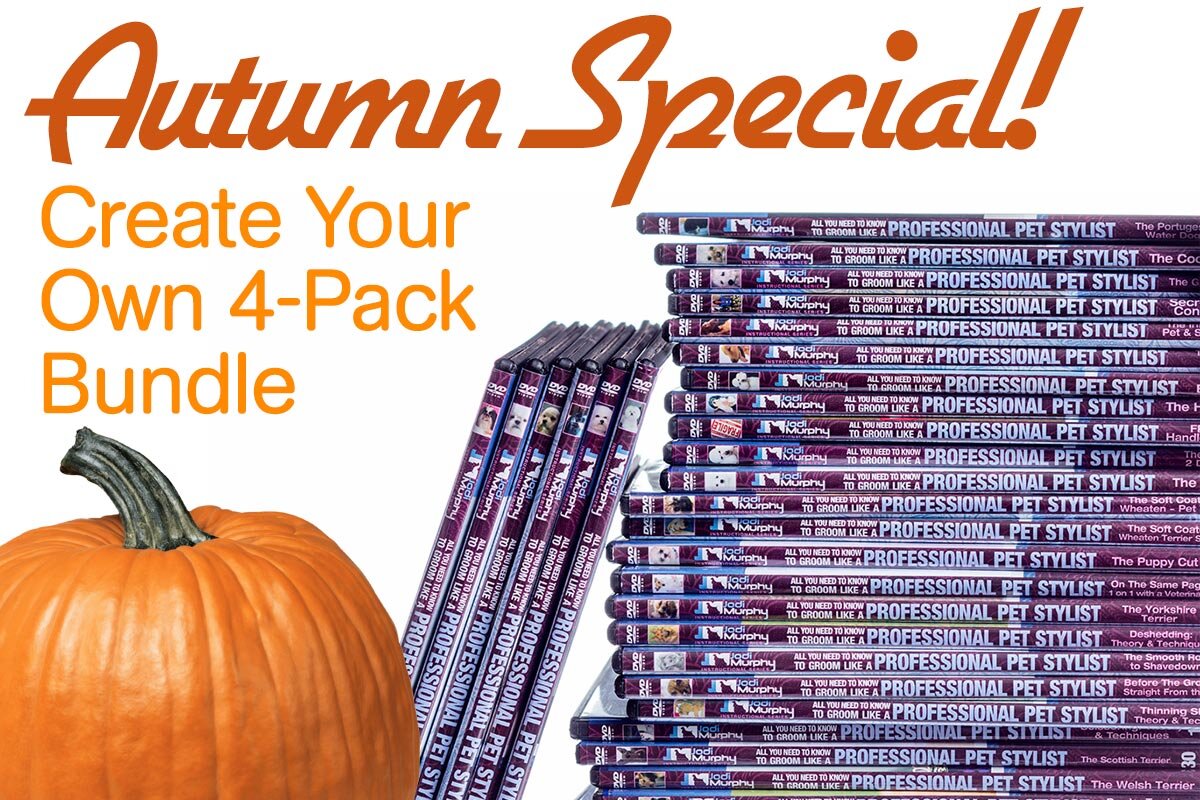 sale
Create Your Own DVD 4-Pack Bundle
Select any 4 DVDs for this Amazing Price!
Improve your skill level and take advantage of all Jodi's Grooming DVDs at this special, limited time package price.
This sale won't last, so hurry and order now. No limit, you can order multiple bundles (create 1 bundle at a time).
Titles Available to Make Your Own DVD Bundle:
Select 4 from the following!
Volume 1: Scissoring

Volume 2: Thinning Shears

Volume 3: Before Groom

Volume 4: Veterinarian

Volume 5: Shavedowns

Volume 6: Deshedding

Volume 7: Airdale Terrier

Volume 8: Westie

Volume 9: Cocker Spaniel

Volume 10: The Maltese

Volume 11: Golden Retriever

Volume 12: Miniature Schnauzer

Volume 13: Poodle 2 DVD

Volume 14: Shih Tzu

Volume 15: Lhasa Apso

Volume 16: Irish Setter

Volume 17: Yorkshire Terrier

Volume 18: Soft Coated Wheaten

Volume 19: Welsh Terrier

Volume 20: Bichon Frise

Volume 21: Puppy Cut

Volume 22: Goldendoodle

Volume 23: Cockapoo
Volume 24: Portugese Water Dog

Volume 25: Cocker Spaniel Show

Volume 26: Bichon Frise

Volume 27: Wheaten Terrier Show

Volume 28: Border Terrier

Volume 29: Matts Happen

Volume 30: Scottish Terrier

Volume 31: Snap: On Combs

Volume 32: Carding: Handstripping

Volume 33: The Havanese

Volume 34: Secrets of the Contest Ring

Volume 35: FRAGILE Handle With Care

Volume 36: Expressions

Volume 37: The Shag

Volume 38: Asian Fusion Doodle

Volume 39: English Springer Spaniel Show

Volume 40: English Springer Spaniel Pet

Volume 41: English Cocker Spaniel Show

Volume 42: English Cocker Spaniel Pet

Volume 43: Poodle Continental Trim

Volume 44: Poodle German Trim

Volume 45: Poodle Modern Trim